Keystone Pub & Patio Polaris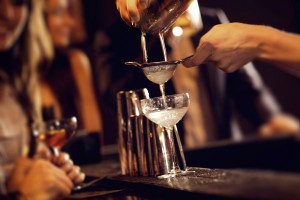 Patio & Parking:
Spacious outside seating with full service bar. On-Site free parking.
Call Ahead Seating:
Accepted for large parties over 8 people. Call in advance. Reserve a table for any birthday or party event.
Carry-Out & Meal Services:
Full carry-out menu. Serving Lunch and Dinner.
Payment & Identification:
Gift Cards, Cash, Visa, Mastercard, American Express, Discover. We are sorry to inconvenience you, however damaged, cracked, taped, vertical or altered ID's will not be accepted. We do accept passports.
Smoking & Dress Code:
Outside area provided. Casual, Jeans and T-shirt.
Interested in playing at Keystone?: Contact us on Facebook for band bookings. Good luck and we hope to see you onstage!
Specials
Day
Special
Singo Monday
$4 Mango Habanero
Tuesday
$5 tequila of the day
$3 domestic drafts
Schwab Wednesday
1/2 off wine
$4 white claws
Trivia Thursday
$4 flavored vodka
$2 Busch Light Cans
Friday
$4 Long Islands
Sat & Sun
$14 Domestic Buckets
$4 Mimosas & Bloodies
Specials
Day
Special
Happy Hour:
Mon-Fri 11:30am-7pm
$1 off Draughts
$1 off Wine
$3 Well Drinks

Mon-Fri
11:30am- 5pm
1/2 off Pizzas